Inspiring Your Greatest You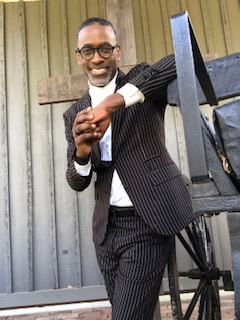 About Dr. E. Marcel Jones
Dr. E. Marcel Jones is known for his practical, dynamic, and thought-provoking presentations. Whether he is lecturing to a group of eager students, delivering a commencement address, preaching in the pulpit on Sunday morning, or facilitating a leadership workshop, his audiences are never disappointed with his presentation and content.
Dr. E. Marcel has earned a Bachelors of Arts in English, Masters of Arts in Education, and Doctorate in Educational Leadership from the University of Memphis. For over 25 years, Dr. Jones served as an educator in the Shelby County Schools system. His roles included English instructor, middle school Principal, and Human Resources manager. In 2019, Dr. Jones separated his employment with Shelby County Schools in order to pursue a full-time position as the Pastor of Cummings Street Church in Memphis, Tennessee and to devote more quality time to his wife and two children.
Dr. E. Marcel has numerous literary projects to his credit. But, perhaps his most critically acclaimed project is The Naked Truth: The Gospel According to Singles. Also to his credit, Dr. Jones has received the following awards:
Best in Black Author Award – Tri State Defender Newspaper
Outstanding Doctoral Student Award Recipient – University of Memphis
Co-host for a morning broadcast, The Street
Outstanding Christian Educator Award – City of Memphis
YOU CAN FIND AND FOLLOW Dr. E. Marcel by clicking on any of the following Social Media sites.